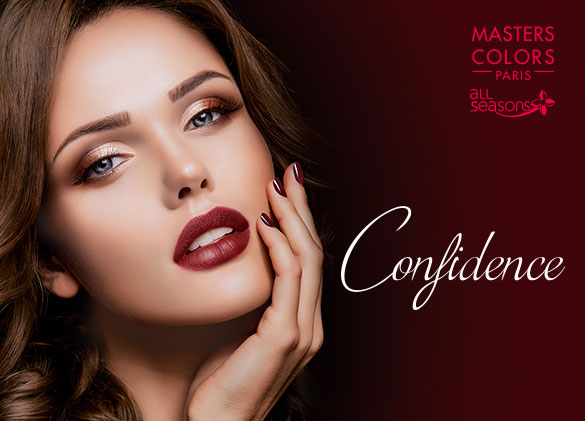 Confidence
Masters Colors launches its new 2018 Autumn-Winter collection called Confidence.
Enjoy the warm and comforting colours that celebrate the autumnal shades and reveal an undoubtedly glamorous and feminine look under any circumstances.
A collection that subtly embodies confidence...
Discover : Confidence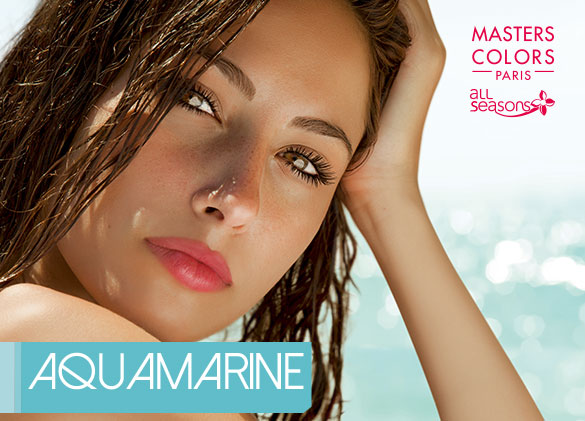 Aquamarine
In the summer, there's nothing better than water- and heat-resistant make-up to stay beautiful.
Masters Colors has launched Aquamarine, a new Lip & Eye collection with smudge-proof lipsticks and a waterproof mascara: everything you need for easy and elegant make-up all summer long.
Discover : Aquamarine
Sun Color
The desire to glow with a golden tan as the season's first rays of sun caress our skin makes the new 2018 Sun Color collection by Masters Colors completely irresistible. This collection of bronzing make-up is composed of products for the complexion, lips, eyes and body and has everything you need to add a beautiful summertime sun-kissed glow to the skin, even without the sun...
Discover : Sun Color