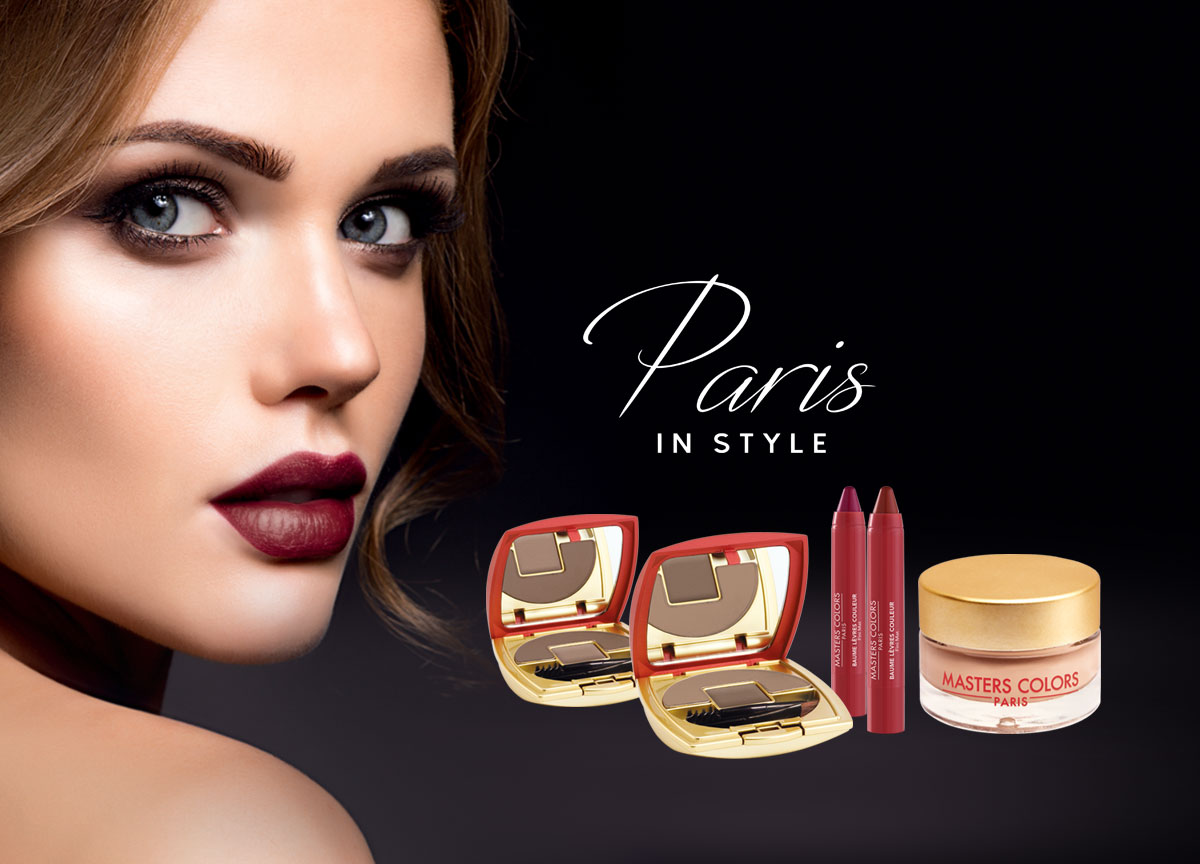 Paris In Style
For end of the year, Masters Colors launches Paris in Style, a new Fall - Winter collection which combines subtle elegance with chic sophistication.
The collection features two foam complexion, two eyebrow pallets and two colour lip balms. Everything you need for an elegant, totally Parisian style!
Discover : Paris In Style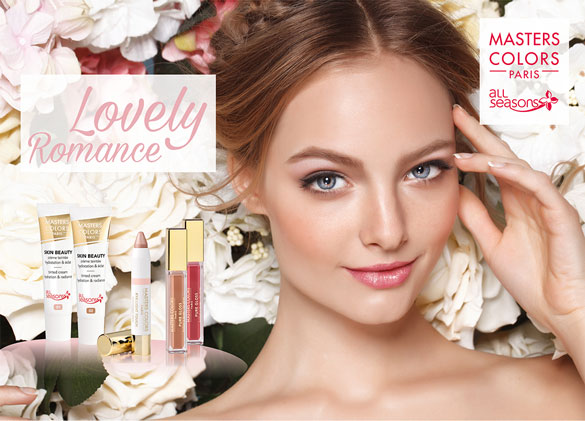 Lovely Romance
In the Spring, Masters Colors is launching Lovely Romance, a new make-up collection that is fresh, soft and full of light.
The two tinted creams are perfect for a fresh and natural complexion, the eye illuminator lights up the eyes, and two lip glosses give your lips a deliciously glossy finish. We have everything you need for sensual and romantic make-up for balmy weather.
Discover : Lovely Romance