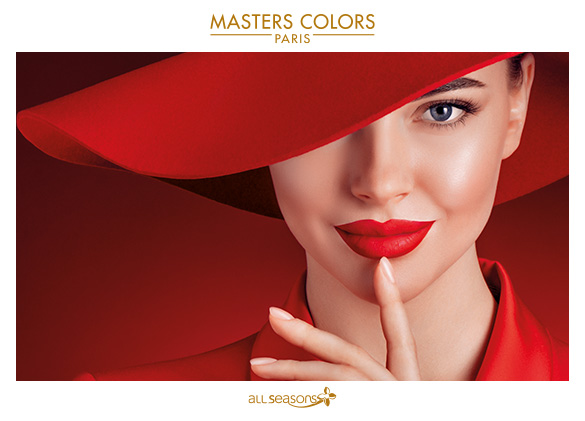 Rouges Lips Mats
These four ultra-pigmented lipsticks with a matte finish are added to the iconic ROUGES LIPS range with bright and elegant colors. We are seduced by the irreproachable hold and absolute comfort of these two crisp reds and two pinks which embellish the lips. Their light and comfortable texture, enriched with skincare active ingredients, elegantly dresses our lips, for an irresistible smile.
Discover : Rouges Lips Mats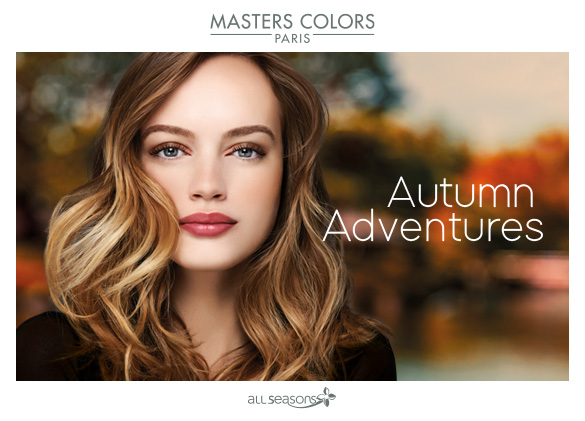 Autumn Adventures
The new MASTERS COLORS "back to school" collection, AUTUMN ADVENTURES, immerses us into a luxurious Indian summer. For a nuanced, luminous makeup and an autumn of adventures and new promises.
Discover : Autumn Adventures
Sun Color
This summer, Masters Colors takes you on a journey to the very heart of the Mediterranean with the new SUN COLOR collection that combines warmth and colour to enhance a natural tan.
The packaging boasts motifs with sunny summertime notes, a promise of the delightful product inside.
Enjoy a sun-kissed getaway!
Discover : Sun Color