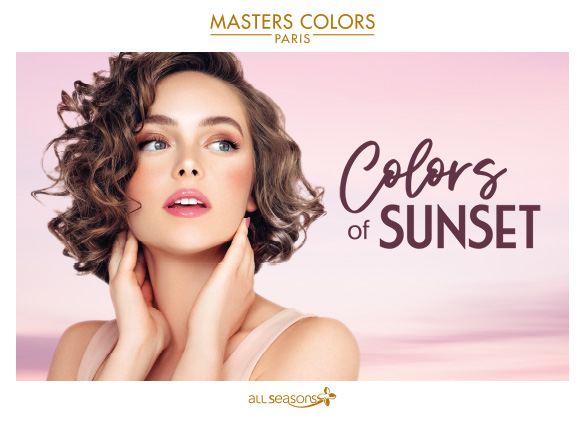 Colors of Sunset
Masters Colors reveals its new Spring 2021 "Colors of Sunset" collection which comes in new shades inspired by the sunset of our most beautiful spring days, for a fresh and naturally luminous makeup.
Discover : Colors of Sunset
Fêtes De Fin D'année
With Masters Colors, your year-end holidays are guaranteed to be beautiful.
Specialising in treatment make-up available in salons, Masters Colors has designed gift sets and make-up palette, limited-edition.
You'll be so smitten with this clever yet affordable holiday gift idea that you may be tempted to keep it all for yourself!
Discover : Fêtes De Fin D'année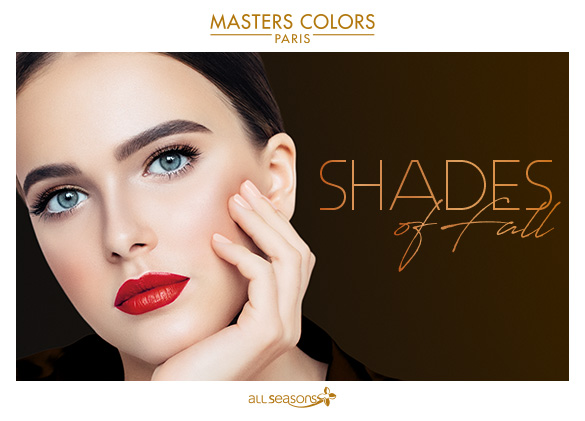 Shades of Fall
Inspired by autumn tones, the new Masters Colors collection seduces us with its magnificent copper, red and gold shades. With sublimating pearls of complexion, luminous eyeshadows and sophisticated lip glosses, Shades of Fall embodies the notes of a chic and resolutely assertive make-up.
Discover : Shades of Fall