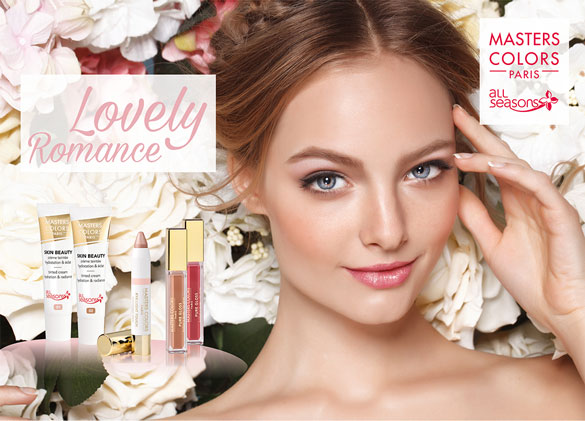 Lovely Romance
In the Spring, Masters Colors is launching Lovely Romance, a new make-up collection that is fresh, soft and full of light.
The two tinted creams are perfect for a fresh and natural complexion, the eye illuminator lights up the eyes, and two lip glosses give your lips a deliciously glossy finish. We have everything you need for sensual and romantic make-up for balmy weather.
Discover : Lovely Romance
Sun Color
The desire to glow with a golden tan as the season's first rays of sun caress our skin makes the new 2018 Sun Color collection by Masters Colors completely irresistible. This collection of bronzing make-up is composed of products for the complexion, lips, eyes and body and has everything you need to add a beautiful summertime sun-kissed glow to the skin, even without the sun...
Discover : Sun Color