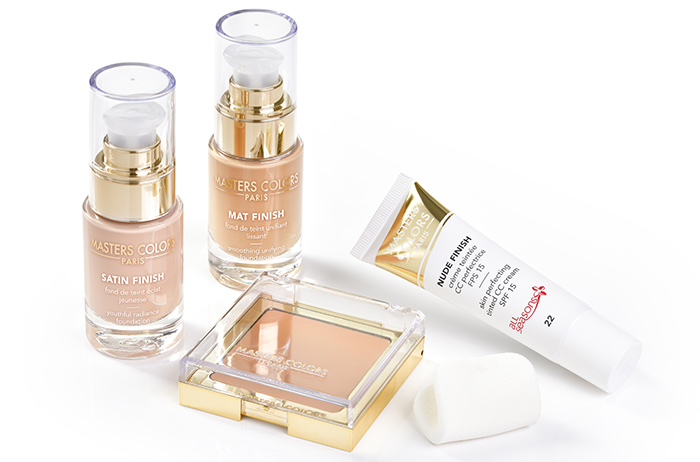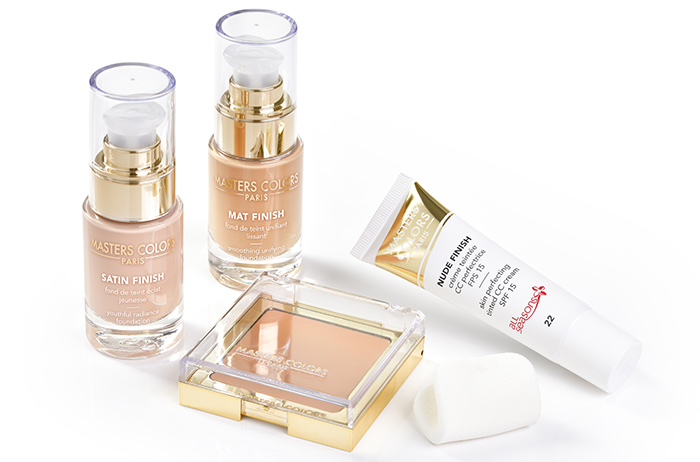 CHOOSING A SHADE:
Women today want natural-looking make-up and a foundation that perfectly matches their natural skin tone.
That's why Masters Colors has developed shades to suit every skin tone. Shades with pink undertones are for lighter skin tones and shades with golden undertones are for darker skin tones.
In order to identify your skin undertones, the easiest way is to look at how you tan.
If you tan easily with sun exposure, you have golden undertones.

Conversely, if your skin reddens with sun exposure, you have pink undertones.
CHOOSING THE PRODUCT:
To make sure everyone has the foundation that is right for them, Masters Colors has created four different foundations:
- If you're looking for a foundation that offers full coverage, moisturises, and smooths wrinkles and lines, SATIN FINISH is the foundation for you.
- If you'd like a foundation that offers full coverage, reduces shine and conceals blemishes, MAT FINISH would best suit your needs.
- If you prefer a foundation with adjustable coverage, has a 2-in-1 foundation and powder finish, and is practical for touch-ups throughout the day, try PERFECT FINISH.
- If you want a foundation that offers an even, radiant complexion and a bare skin look and still appears natural, you'll love NUDE FINISH.
INSTRUCTIONS FOR USE:
Always apply foundation after your moisturiser. When applying SATIN FINISH, MAT FINISH and the CC Cream NUDE FINISH, Masters Colors recommends applying a small amount of product to the entire face in light dabs then spreading and blending in smooth strokes with the fingertips from the middle of the face towards the sides.
Apply the compact foundation PERFECT FINISH using a damp sponge for day make-up and directly for evening make-up.