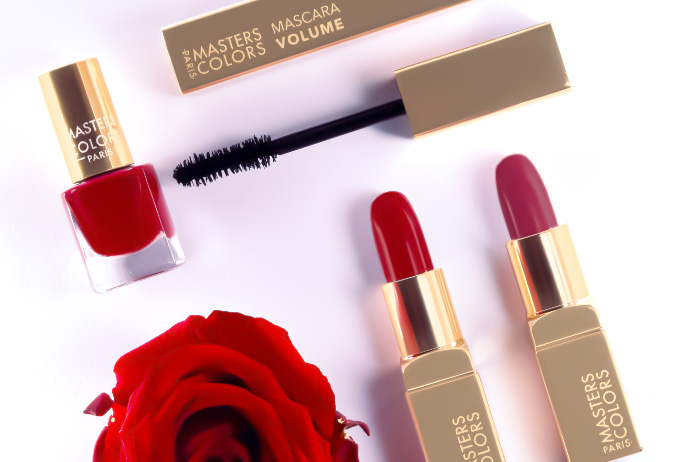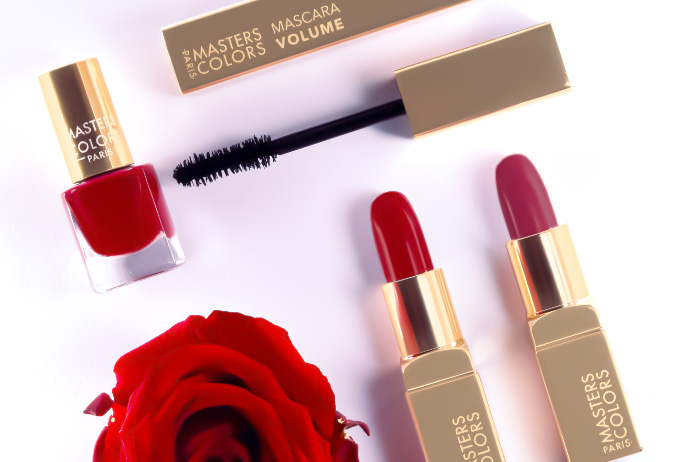 Do you dream of being irresistible for the feast of lovers? ❤️
Here are our top tips for flaunting a sultry and successful look for sure...
Valentine's Day is often an opportunity to play the card of seduction to fan the flame or to rekindle it for an evening. Now is a great time to step up and have fun with makeup.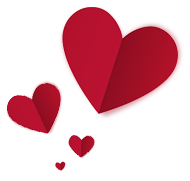 Objective: to sublimate its skin texture, highlight its assets, dare to color, while remaining elegant. Successful makeup is glamorous makeup that stays light. Red mouth, sculpted eyes, colored nails, perfect complexion… Masters Colors reveals all the tips and clever gestures to make your makeup a success and allow you to have a romantic evening.
With the help of our expert, Maeva Coutrel, Training Manager for Mary Cohr, we share with you the secrets of a chic and glamorous make-up, absolutely unmistakable. To your brushes!
A perfect complexion
After applying your day cream, choose a complexion product that suits your needs. If you are a novice, a CC Cream like Nude Finish will be perfect. If you want a more refined complexion, prefer a radiant foundation, such as Satin Finish. Test the color under the jawline to make sure it matches your skin tone perfectly. Then apply a touch of foundation on the forehead, nose, chin, and cheeks and stretch it with your finger, all over the face.
For a perfect hold, set with a transparent loose powder, such as Air Powder, which suits all skin tones. Enhance with a veil of pink blush, to apply with an angled brush on the cheekbone.
A sensual look
Prepare the eyelid by sweeping over a veil of compact powder, or a clear and luminous shadow. This base will help to set the liner or pencil applied afterwards. With a felt liner, type Styliner, draw dotted lines at the level of the upper lashes. Then iron the tip of the felt over it to draw the line.
Then fill the lashes with a black mascara, which you can apply all over the lash line or just on the lashes in the outer corner of the eye if you are a beginner. Finally, do not forget the eyebrows, to be redrawn in pencil, by hatching movements for a natural look.
An incendiary mouth
Before playing with color, start by hydrating your lips well every day, to keep them smooth and plump. Outline the lips with a pencil whose shade is close to that of your lipstick. Start with the heart of the mouth, then extend the line towards the corners. Respect the outline of the lip. With a brush, blend the material on the mouth a bit, then apply your red lipstick like Rouge Lips n ° 42 directly with a stick, or with a brush if you want a more drawn mouth.
Impeccable nails
You can match your nail polish to your lips by choosing a real red like Varnish Masters Nails N ° 08. Apply a base beforehand to allow the lacquer to adhere well. Then apply two coats of varnish. When it is dry, apply a layer of top coat, for better hold and optimal shine. You can choose a 2 in 1 product like Base & Coat.
The extra trick
A sexy cleavage! Play sensuality all the way, by applying a touch of highlighter to your cleavage. It catches the light and highlights the bulges.