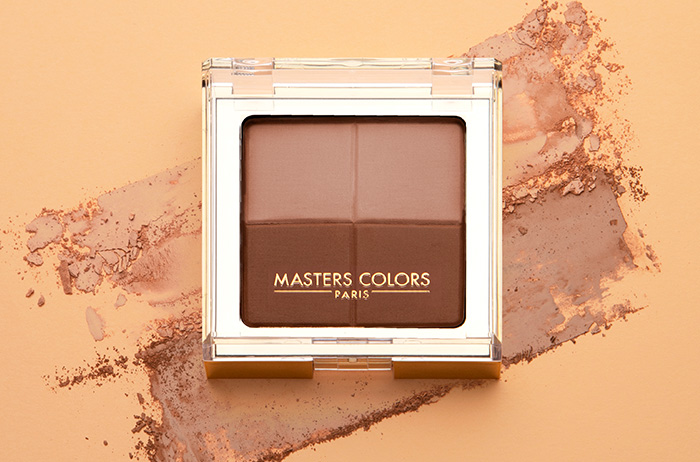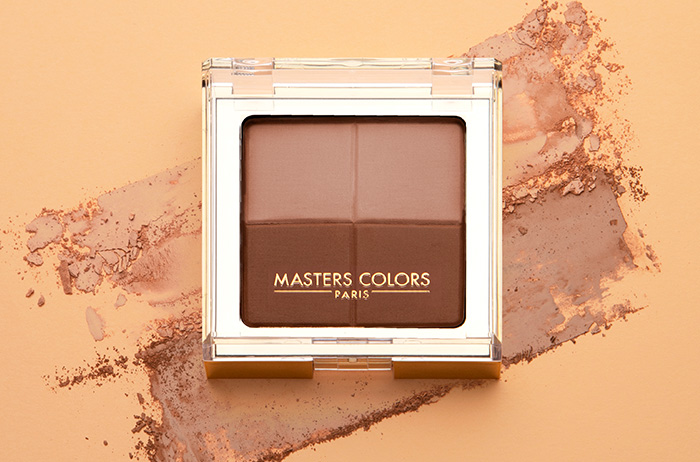 You've sunk in the sun, and your complexion is nicely spiced. You can warm it up a bit with a few makeup tips.
The holidays are already over, but you want to extend their benefits a little? In the absence of beaches and idleness, you can display a tanned face, radiant with beauty for several more weeks! This is possible with a few well-chosen makeup products. The golden rule: draw from a palette of shades close to that of your skin tone: browns, beiges, hazelnuts and wake them up with a tiny touch of color, to put on the lips for example. Adopt light and silky textures, like ultra-fine powders. Do not overload your complexion, it must remain transparent to be radiant. Take advantage of this season when you can still do without foundation. On the other hand, always remember to hydrate your skin well beforehand, so that the result remains luminous.
Enhance the skin tone
Add intensity to your tan with Sun Powder, Bronzer All Seasons Masters Colors. The ideal? Choose it one to two shades darker than your skin tone. Prefer a tone that does not pull too much on the brown, nor on the red, for a natural result. Opt for slightly iridescent sun powders, which bring radiance to the complexion and catch the light. Brush it with the Kabuki Brush Masters Colors, on areas where the sun naturally catches the light: the forehead, the cheek bone, the jaw. Do not forget to go down to the neck and décolleté, for a natural effect, without demarcations. In addition, apply a 4-color pink blush, Blush All Seasons Masters Colors on the rounded cheekbones, to bring freshness to the complexion. Apply it with a brush using an angled brush like the Masters Colors Blush Brush. To make your life easier, Masters Colors has created Bronzing Powder and Blush, a 2 in 1 product that adapts to all skin tones.
Play with pepsy colors
They also allow to highlight the tan. On the lips, dare shades containing a hint of orange such as coral, poppy, tangerine, which instantly give a healthy glow. Choose textures that contrast with the luminous finish of the powder. Prefer the mat like Velvet Lip Powder n ° 01 from Masters Colors, which offers a velvety finish, without material effect. Use the applicator tip to place it on the core of the lip and then stretch it towards the outer corner. Apply a second coat if you want more intensity. On the eyelids, play with warm colors, such as Eye Shadow All Seasons No. 12, whose brown, chocolate and beige colors enhance the tan.